A professional in permanent makeup & skincare in Vietnam – Master Dong Bao Tram
Copyright by Harry Vera
Master Dong Bao Tram – A professional in permanent makeup (eyebrow – eyelid – lips tattoo) & skincare in Ho Chi Minh City, Vietnam. She is currently the owner of Miss Tram Beauty Spa and Miss Tram Academy very successful & famous in Vietnam.
The journey of sowing beauty over 15 years of Master Dong Bao Tram has experienced many memorable milestones, collecting many sweet fruits. Achieving today's results is thanks to our relentless efforts, cultivating experience and burning passion for the profession.
"Passion, knowledge and ethics help us develop and deliver the best" – it was this passion that gave Miss Tram – Natural Beauty Center and Miss Tram Academy become a prestigious brand, a place where thousands of people "choose to send gold" to change themselves and confidently step on the path of future career development.
Master Dong Bao Tram judged one of the international beauty contests


Each year in Vietnam it is estimated that up to 2000 spas and beauty salons are opened (according to Dr. Pham Xuan Khanh – Vice Chairman of Vietnam Association of Vocational Training and Beauty Development), proving that this is a potential field. power. However, the quality is still uneven compared to the increase in the number, because many beauty services, beauty training facilities are still limited in terms of qualifications, equipment and especially the Mind of the person. do profession. So it is not uncommon for women to fall into the "loss of money" situation because they are beautiful and cannot be seen but only receive the full risk.
However, the beauty industry – Spa still has a lot of hearts, who really want to spread beauty to the community with nature and safety. And Master Dong Bao Tram is one of the most mentioned names.
Young girl Dong Bao Tram Coming to the beauty industry with a lot of debt, because from the first days, she loved to beautify others. For her, helping people around her more beautiful is her great joy and happiness. With this in mind, she takes over the acne-exclusive profession from her family and constantly learning, improving, doing her best to help young people get rid of skin problems, eliminate the inferiority complex, find the confidence of yourself.
After a while working with the profession, she realized that there are many ways to help women improve their appearance, become more beautiful, and PMU is one of these. Conscious of being beautiful, along with safety and the most natural things, she decided to learn the techniques of PMU.
At that time, this area was very little interest, but she still believes that permanent makeup (PMU) will become popular in the future and is the need of all sexes. so she constantly researches, learns & operates in this industry. Can speak, Master Dong Bao Tram is one of the leading generation of PMU (eyebrow – eyelid – lip) industry in Vietnam.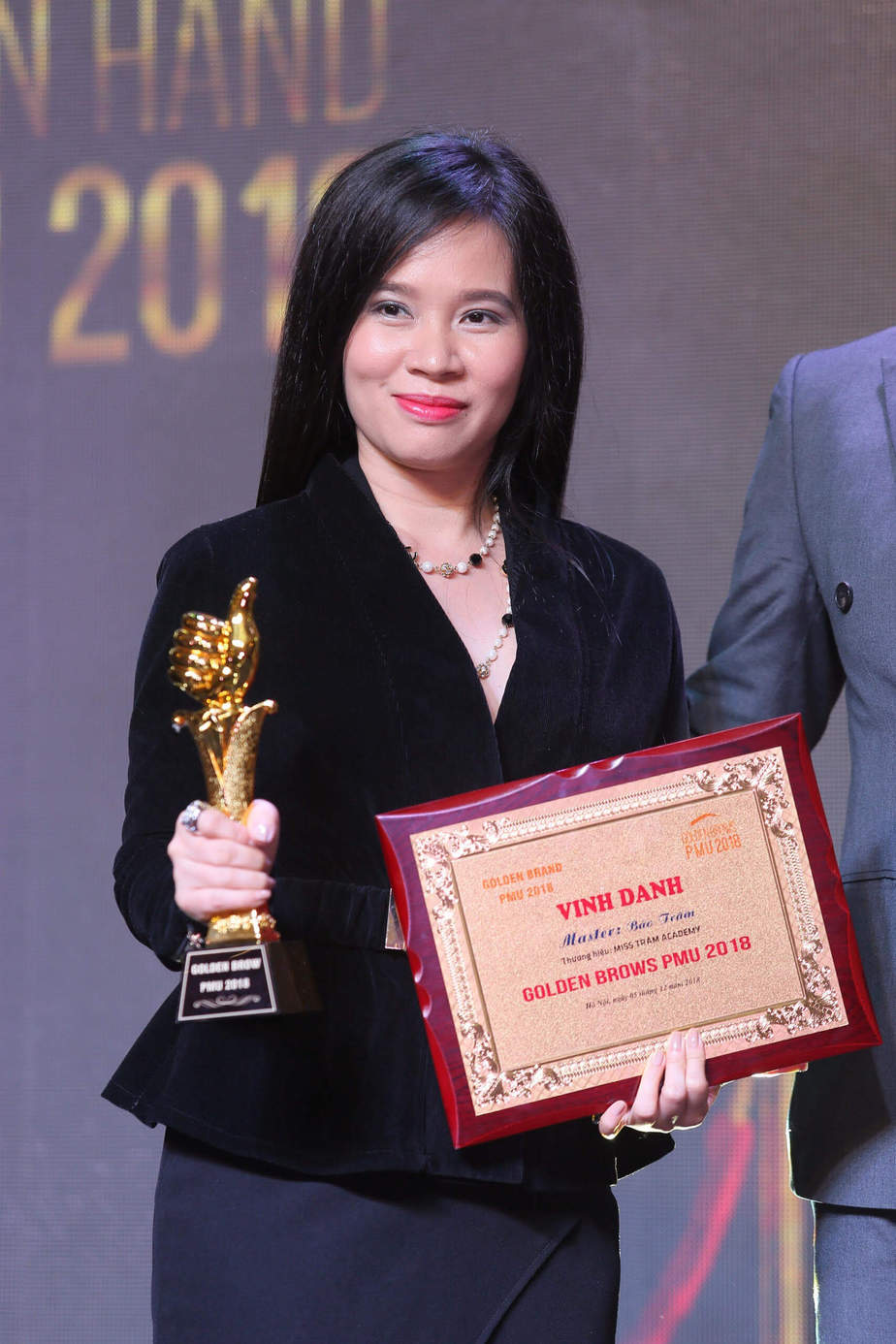 Loving beauty, loving profession, always wanting to bring beauty to the community, helping her customers become more beautiful, more confident and happier, she seriously pursued her studies, constantly improving her skills, learn experience from domestic and foreign experts through training courses to perfect yourself, step by step fulfilling your dreams.
Even becoming a Master in PMU with a series of great prizes (Master Lips most beautiful lips, Master Sculpting eyebrows most beautiful, teachers excellent Asian beauty industry) and repeatedly took on the role of judges of international competitions, she still does not consider it to be complacent but aware that she must learn more.
In 1999, she established a beauty center named after her – Miss Tram Natural Beauty Center operating with many types of services such as:
Acne treatment thoroughly

Treatment of pitted scars, pitted acne perennial

Delete melasma to the root

Skin rejuvenation (lifting muscles, removing wrinkles)

PMU

Safety Hair removal (at the root)


Since its establishment and throughout the past years of operation, Miss Tram always upholds the motto "Beautiful & Natural – Beauty but natural." To the top, and this spirit has really become the formula for success of the brand Miss Tram – Natural Beauty Center.
Over the past 15 years, the Miss Tram team continuously researched and applied the most advanced beauty technologies in the world, upholding the criteria to help customers understand beauty methods, and Miss Tram chose the solution. suitable for your problem, thereby avoiding repeated work and loss of disability.
It is the "Sincere – Prestige – Talent" of the professionals who have guaranteed the brand Miss Tram – Natural Beauty Center is the leading prestigious cosmetic center in Ho Chi Minh City, welcoming thousands of customers to use the service each year.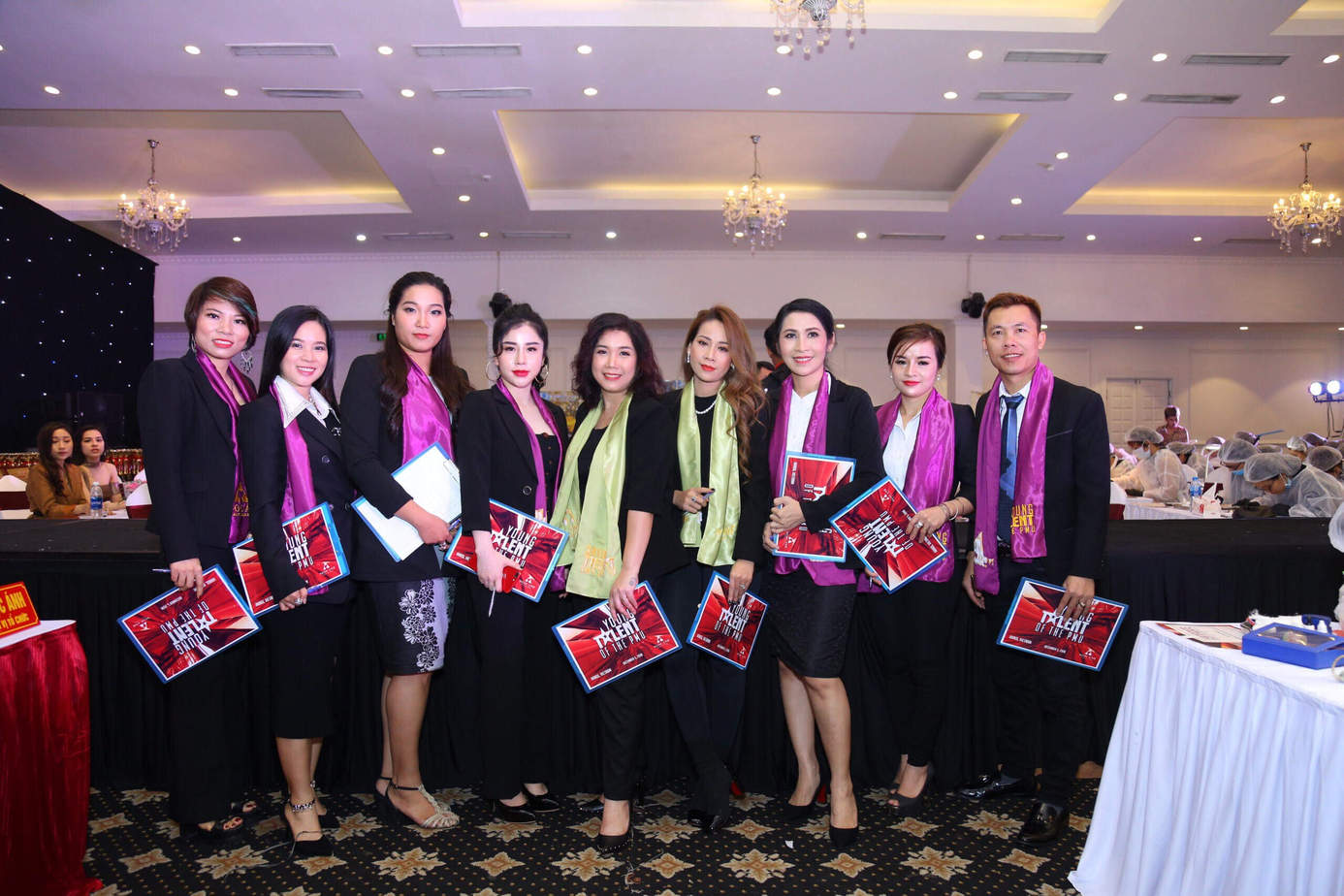 And in order for the next generation – young people who love Spa – beauty to receive many good values, can confidently develop themselves with this profession, Master Dong Bao Tram has established Miss Tram Academy – Miss Tram Academy.
Miss Tram Academy invests in advanced equipment, international standard curriculum and high-applicability curriculum, consistent with modern career trends. In 2018, Miss Tram Academy The honor lies in Top 10 of the best Cosmetic Vocational Training Centers in Vietnam.
Attend the course of art tattoo spraying, professional makeup, eyelash extensions – skin care, … at Miss Tram Academy students will be Master Dong Bao Tram and many famous experts in the industry directly train. The courses here ensure students can apply their expertise in a practical, safe and in the shortest time. Graduated from Miss Tram Academy, with qualifications certified in Vietnam and internationally, young people can confidently apply to any major beauty center in Vietnam, or develop a career in the environment. international school or build your own campus.
With what has been done, Master Dong Bao Tram really contributes to bring a new face to the beauty industry in Vietnam, bringing many "natural beauty and safety" opportunities for everyone. At the same time, she has inspired many young people, helping them to confidently develop and perfect themselves in the best way.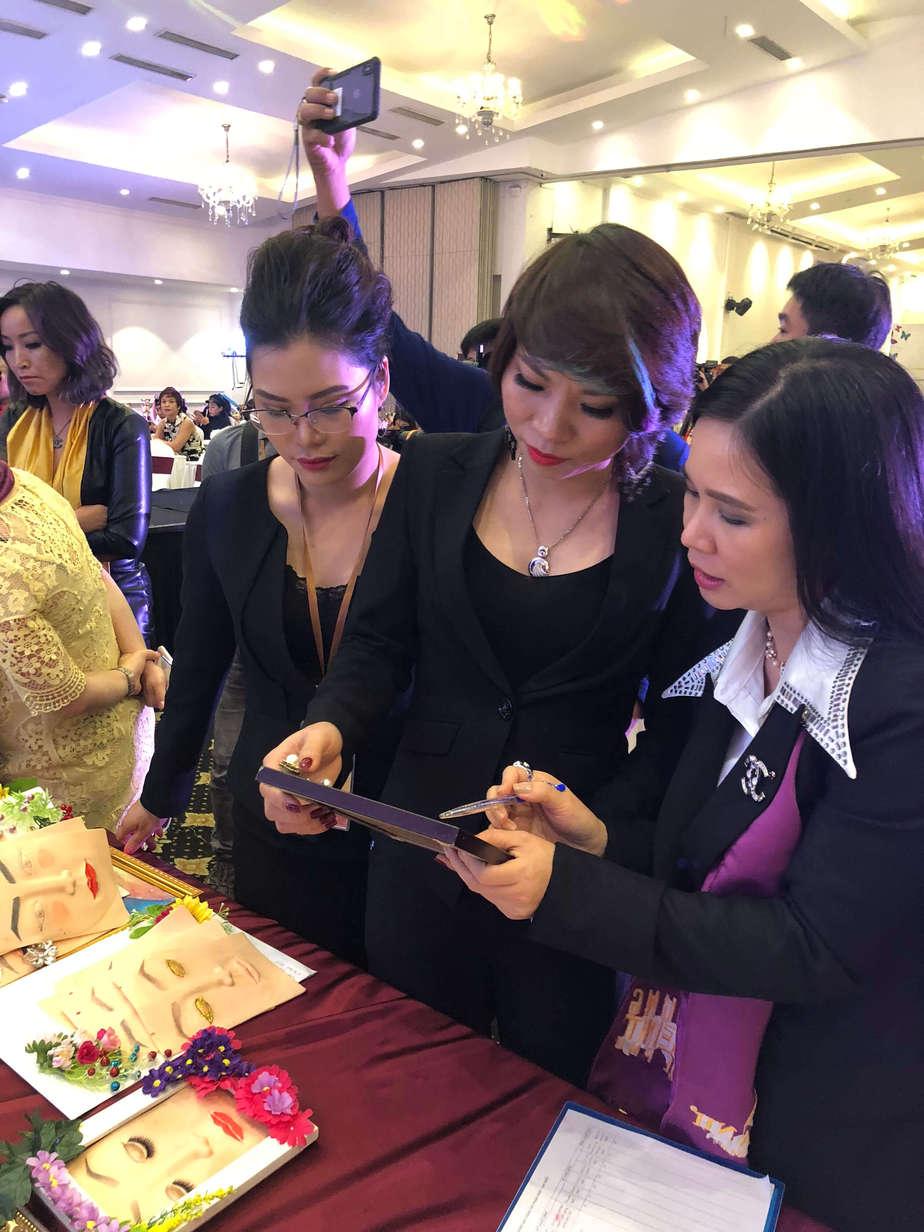 Master Dong Bao Tram
– Deputy Head of Department of Embroidery embroidery at Hung Vuong Pedagogy College – Hanoi (Ministry of Education and Training)
– Director of Miss Tram – Natural Beauty Center
– Director of Miss Tram Academy
– Director of Rosana Import Export – Cosmetic Production Company
Achievement:
– Award for excellent teacher of the Asian beauty industry (2018)
– Judge of the International Tattoo Spray Competition in Korea (2018)
– Judge of the Vietnam – Korea Tattoo Contest held in Vietnam (2018)
– Judge Young Talent of PMU Vietnam (2018)
– Golden Hand Award (Golden Hand PMU) in a row for 2 years (2016 & 2018)
– Master most beautiful Lip Spray (2018)
– Master The most beautiful eyebrow sculpture (2018)